How To Wear A Headband Wig
How To Wear A Headband Wig 
A headband wig is also known as half wigs with headband. Headband wig is a new fashion style for beginners. How to wear a headband wig to achieve a natural look and unique beauty? This article will give you the answers in a few simple steps.
A headband wig is a human hair wig that can quickly and easily increase the volume of hair. You can create different styles after wearing a half wig with a headband.
Comb the headband wig in advance
Use a comb to remove the tangles. Straight hair headband wigs are easy to take care of. For curly headband wigs, use a wide-tooth comb to comb and refresh the wig. If the wig is thin, try using a smaller comb. When combing the wig, start from the tip of the hair smoothly from top to bottom, and comb gently to avoid damage to the wig. Spray some water when combing, so that the wig will look more realistic and energetic.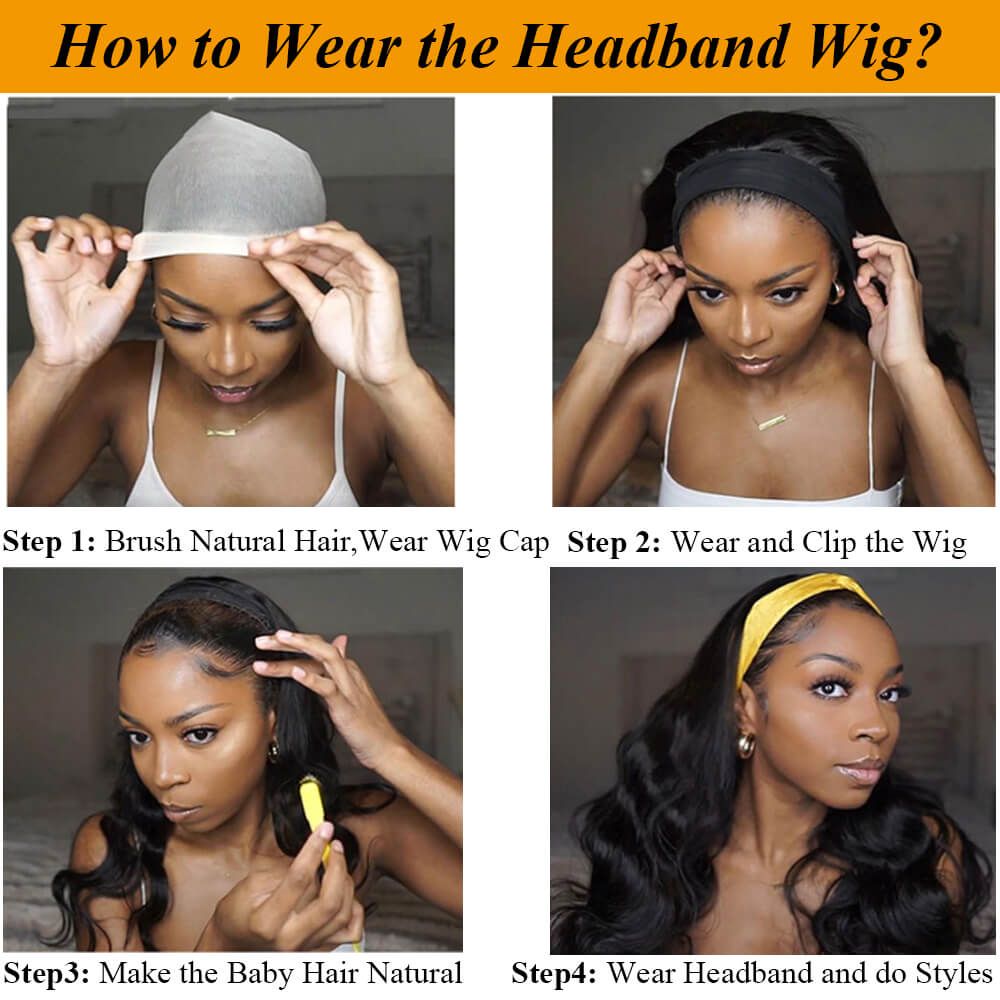 Comb your hair
Before putting on the headband half-wig, tie your hair into a ponytail. Or braid your hair into many small braids. Make sure that the underside of your hair is flat for easy wig installation.
Groom your front hair
Use a comb to comb your bangs so that all the natural hair you plan to style with a headband wig will stand out. Make sure to push this part of the hair in front of your ears, otherwise, you may get caught in the wig in the future. Continue combing until there is no visible part between your natural hair and the edge of the wig cap.
Almost all semi-wigs are equipped with clips that can hold the wig in place. The half wig designed by Bomb Dot Com Hair has two clips on the front and back of the wig cover. You can fix the wig clip along the edge of the wig cap. Put on a wig and put it on top of your head. If your wig has a particularly large clip, use this clip to initially fix the wig to the edge of the hat. Make sure to fix the half wig around the hat, including the sides and bottom. 
Adjust headband
After installing the wig, you can choose your favorite headband and adjust the position to give yourself a beautiful and natural appearance.
---